My thanks to a loyal reader who pointed me in the direction of an article in the
Independent
that warns about nanny having a go at drinkers again.
A report by United European Gastroenterology wants alcohol sales to be restricted and minimum pricing introduced.
For why?
Seemingly Europe needs to be weaned off its "deeply embedded" fondness for alcohol.
Apparently Europe drinks more alcohol than any other part of the world and consequently has the highest rate of ill-health and premature death linked directly to it.
Seemingly the Brits are to blame in part (a swelling of national pride!) because of the 24-hour availability of alcohol in the UK. However, we only rank eight in the boozer league (Lithuania comes out top).
Notwithstanding that, Euro Nanny wants evening sales banned, minimum pricing introduced etc etc.
Euro Nanny can F Off!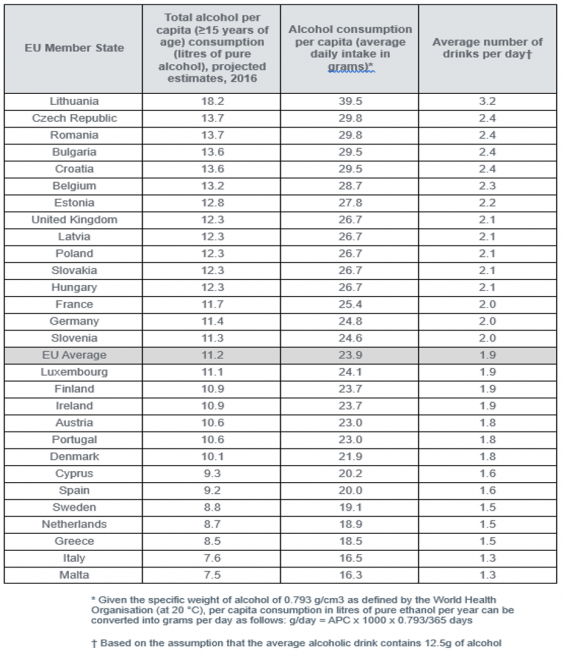 Visit
The Orifice of Government Commerce
and buy a collector's item.
Visit
The Joy of Lard
and indulge your lard fantasies.
Show your contempt for Nanny by buying a T shirt or thong from
Nanny's Store
.
www.nannyknowsbest.com
is brought to you by
www.kenfrost.com
"The Living Brand
"
Visit
Oh So Swedish
Swedish arts and handicrafts
Why not really indulge yourself, by doing all the things that Nanny really hates? Click on the relevant link to indulge yourselves;
Food
,
Bonking
,
Gifts and Flowers
,
Groceries